Get Ready to Earn MEGA Commission On Our Products!
Introducing – Coach Brad Affiliate system. Now paying 30% commission plus recurring income is
our save marriage from divorce affiliate program!
1 Question Product = 30% Commission
= 1 Sold = $15 (Sale)
2 Question Products = 30% Commission 
= 1 Sold = $60
3 Question Products = 30% Commission 
= 1 Sold = $90
30 minute session = 30% Commission 
= 1 Sold = $300
60 minute session = 30% Commission 
= 1 Sold = $600
12 Week Program = 30% Commission
= 1 Sold = $900
We offer a range of solutions to help men save their marriage from divorce.
Typically men will come to us when their spouse has asked for a divorce, lost interest, gone off with somebody else or just simply not interested anymore
Our products are specifically designed to increase engagement, status & a number of other areas in which our clients are failing to execute in their quest to fix things with their spouses.
Our 12 Week Program

Our 12 Week Program is our flagship product – in theory, we want all of our clients to convert to this.

They will be given access to us through software called slack,

They will have full 24/7 access to send us messages and ask us anything during the week
Some Vital Reasons for Enrollment in the Coach Brad Save Marriage Affiliate Program:
You'll be promoting the most popular Clickbank product to preserve marriages!

Earn HUGE recurring commissions, including 30% on the front end and recurrent continuity offer (more than 40% of people choose the recurring offer).

Great support and goods. Customers also receive a variety of high-quality super extra ebooks, including the comprehensive Save My Marriage Today booklet with exercises and action points, Book 2 for Couples in Extreme Crisis, Free Email Consultation, and many more. low rate of refunds

Promoting is quite simple because of the extensive affiliate tools available, which include prewritten emails, articles, banners and photos for products, review copies, swipe emails, personalized promotional swipes, keywords, and much more.

Excellent niche and high conversion product. Highly engaged consumers, a large number of PPC targetable keyword phrases, etc.
Client's who qualify could be:
Man who's cheated but you truly are sorry and regret it

Man who's pushed their wife away through jealousy

Man who's been cheated on but wants your wife back with her feeling sorry and committed to making it work

Man whose wife left because you've let yourself go

Man who, through his actions tipped the power balance to your Wife

Man whose wife left because of financial hardship

Man who made the mistake of making his whole life about his wife

Man who's lost the respect from his wife

Man who's already had divorce papers served

Man who begged her to come back but she said "No!"

Man that feels there's no hope

Man whose wife has already moved out or you've moved out

Man who feels they've lost their masculinity

Man who feels they've damaged communication so much they've no chance

Man who feels they've become weak in the marriage

Man who feels depressed and anxious and lacking energy

Man with family values who needs his family back

Man's whose kids are everything to him

Man whose marriage broke down because you wanted different things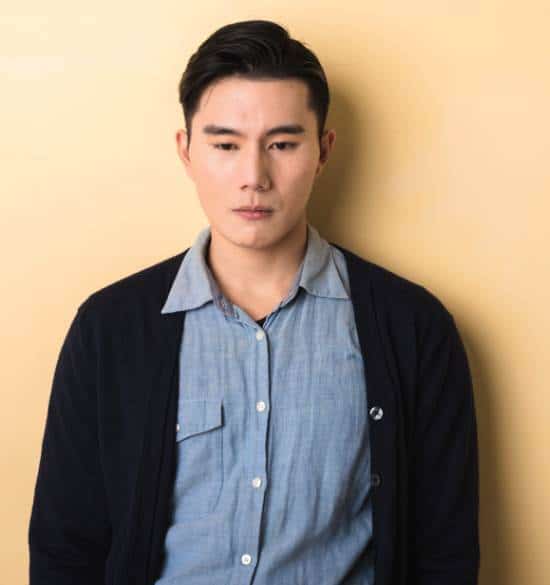 During the 12 weeks they will be taken through:
Week 1: Damage Mitigation Call

Week 2: Status Control Call

Week 3: Action Diagnoses 1 Call

Week 4: Action Diagnoses 2 Call

Week 5: Overall Action Diagnosis Analysis Call

Week 6: Approach and Engagement Tactics

Week 7: Meditation and Alignment Call

Week 8: Desire Check Call

Week 9 Safe & Sound 5 P's

Week 10 Phasing

Week 11: Don't Rock The Boat

Week 12: Sustain and Secure
The Costs Our Clients Could Face
The costs of having to move out $3000.00 to $4000.00

Losing the House $600,000.00

New non-shared phone plans and separating he plans $300.00

Cars $15,000.00 to $20,000.00

Child support now as a single unit $20,000.00 a year

Lawyer fees $50,000.00 for 24 months of consultation

Mediation fees $100.00 to $2000.00 an hour

Alimony $20,000.00, $30,000.00, $40,000.00, $50,000.00, $100,000.00, 300,000.00 or more

Therapy for Children and Adults $10,000.00 to $15,000.00

Loss of earnings: statistically Men's careers suffer through divorce
*We save them more than just their marriage;
EXTRA; We also offer 5 Years of Marriage Insurance with the 12 Week Program Why should you promote this?
Massive Payouts; 12 Week Program 30% = $900usd

High Performing Value Ladder

We offer small question products & convert them into 12 Week Program clients on our back end
We work with men from around the world. 50% of marriages end in divorce, 70% of the time woman initiate it & 95% of the time men want to save it!
Low Refunds:
Low refund rate of this product so, minimum risk to lose your sales. 
Affiliate Tools Page & Materials:
Most Successful Email Format-:
From: Coach Brad
SL: Save your marriage from divorce
SL: Save your marriage!
Answers to your all questions within 24 hours of purchase
An in-depth analogy of your situation from one of our experts
Solutions that we guarantee will save or reattract your marriage.
The most cost-effective & trusted option the market has to offer. So, Ask us specifics about saving your marriage from divorce right now by clicking the below button-
<SUBSCRIBE NOW>
Go to Clickbank, and search "Coach Brad Save Marriage" to start promoting our product. You may also access our resources below, which are full of marketing materials you can utilize to develop into a Coach Brad Save Marriage super affiliate program to earn a high commission.