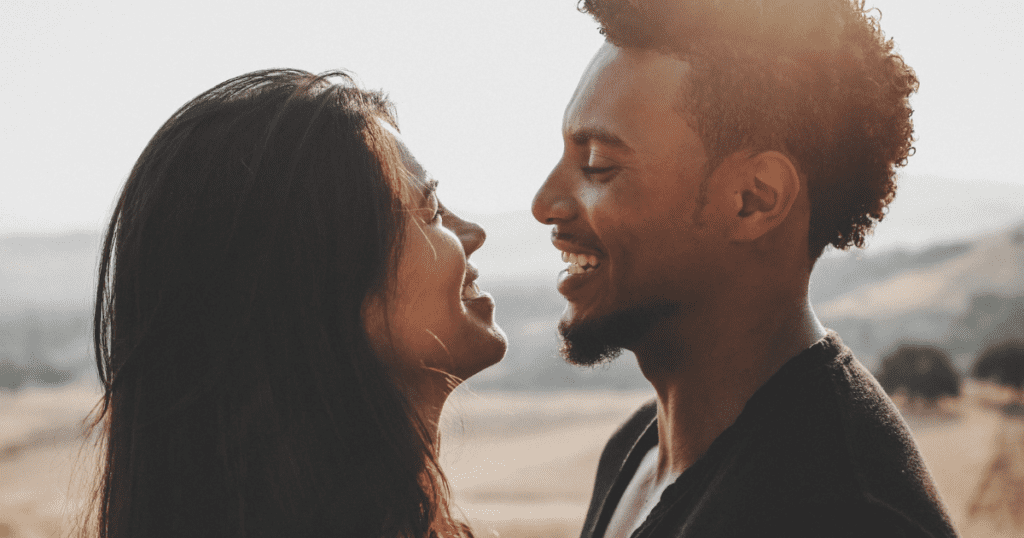 The idea of dating and marriage has drastically changed since the start of the pandemic. With social distancing measures in place, many people have turned to online dating platforms to find partners. Dating has become a more domestic activity, with people meeting and chatting with potential partners from the privacy of their homes. As this new normal continues, it is important to consider how to safely navigate the world of dating during a pandemic.
Introducing the new normal
Since the beginning of 2020, the world has been in a state of constant flux due to the pandemic. Social life has been heavily impacted, with people having to find new ways to keep themselves connected and to build relationships. As a result, dating and marriage have also changed drastically in the last year. More couples are getting divorced or at least reevaluating their relationships due to the strain of being together in the same household for extended periods of time. This is why the concept of 'the new normal' has become popular when it comes to dating and relationships.
This new normal involves couples staying within their homes and communicating over the internet, as well as singles engaging with potential partners online through platforms such as dating sites, video-calling services, and social media apps. The use of online dating platforms has increased significantly in the past year, with many people relying on these platforms to create relationships and connect with new people.
In short, the pandemic has revolutionized the way we approach dating and relationships, creating a 'new normal' that couples must learn to adapt to if they want to stay connected and happy.
More people are using online dating platforms
With the rise of digital technologies, online dating platforms are becoming increasingly popular. This is especially true for those in marriages, relationships, or recently divorced couples who are looking to explore new possibilities. Online dating provides an opportunity for individuals to find compatible matches without having to meet them in person.
Platforms such as Tinder, Bumble, Hinge and Match provide a space to connect with people from all around the world and explore romantic possibilities. What's more, these platforms have become more sophisticated and offer tailored services for singles seeking relationships. For example, Bumble's "BFF" feature allows users to find friends in their area, while its "Date" feature helps people make meaningful connections.
More people than ever before are using online dating platforms to make connections and explore potential relationships. In fact, the growth of these services has been exponential over the past few years. With more people than ever turning to these platforms, they offer an invaluable opportunity to find a suitable partner that you might not have otherwise met.
Some platforms are better than others
When it comes to online dating, there are a variety of different platforms available. Some platforms focus solely on casual dating and hookups, while others focus more on long-term relationships and even marriage.
When deciding which platform is best for you, it's important to consider your goals. Are you looking for something short-term and casual, or something more serious like a long-term relationship or even marriage? If you're not sure what you want, don't worry! You can always start by using a general platform and see what types of people you're attracted to.
Once you've figured out what type of relationship you're looking for, it's time to find the right platform. There are dozens of online dating websites and apps available today, so it's important to do your research and find the one that best suits your needs. Consider factors such as safety measures, user base size, interface design, cost, and whether or not they offer additional services like video chat and phone support.
It's also important to remember that no matter which platform you use, safety should always be your top priority. Be sure to read the safety tips provided by the platform and take extra precautions if you decide to meet someone in person.
Finding the right online dating platform can take some time and effort, but it's worth it if it leads to finding the perfect partner. With the right platform and safety measures in place, you can find your soulmate and start on the path towards a happy and fulfilling marriage. In addition to providing a safe way to find love, online dating has been linked to lower divorce rates due to the fact that couples have had the opportunity to get to know each other better before entering into marriage. By taking the time to talk and get to know each other on an intimate level before making a commitment, couples have a better chance of having successful relationships and marriages. So why wait? Start your search for love with an online dating platform today!
How to stay safe while using online dating platforms
With the increasing popularity of online dating, it's important to stay safe while exploring relationships with new people. The key is to take your time, ask questions, and be honest. Here are a few tips to keep in mind when using online dating platforms:
• Do Your Research: Before engaging with someone on a dating site, do some research to make sure they are who they say they are. Check their social media accounts, check for their name in the public records, and be aware of any red flags.
• Protect Your Personal Information: Don't give out your personal information until you feel comfortable doing so. This includes things like your address, bank account numbers, Social Security numbers, and passwords.
• Know When to Take Things Offline: Once you have established a connection with someone, take things offline and meet in a public place. Don't forget to bring a friend along for safety reasons.
• Set Healthy Boundaries: Establish healthy boundaries when it comes to how much time you spend with someone and how often you communicate. If someone is pressuring you to move the relationship faster than you're comfortable with, this may be a sign that they're not looking for a healthy relationship.
• Consider Couple Counseling: If you decide to move forward with the relationship and consider marriage or moving in together, it's important to consider couple counseling. Counseling can help couples strengthen their relationship and get to know each other better before making major decisions such as marriage or divorce.
By taking the time to understand your potential partner, researching them, and setting healthy boundaries, you can stay safe while exploring the world of online dating.
Conclusion
Dating during a pandemic has presented us with unique challenges and opportunities. With the use of online dating platforms on the rise, it is now easier than ever to meet someone new from the comfort of your own home. While online dating platforms are a great way to start a relationship, it is important to remember to stay safe when meeting someone for the first time. For those that choose to meet offline, it is important to take extra precautions such as meeting in a public space, letting a friend or family member know where you are going and not sharing too much personal information. When it comes to divorce, relationships, couples, and marriage, there is no one size fits all answer. Dating during a pandemic is a learning process and it's important to trust your gut and make sure you are comfortable before taking any further steps. If you have further questions, don't hesitate to call us.