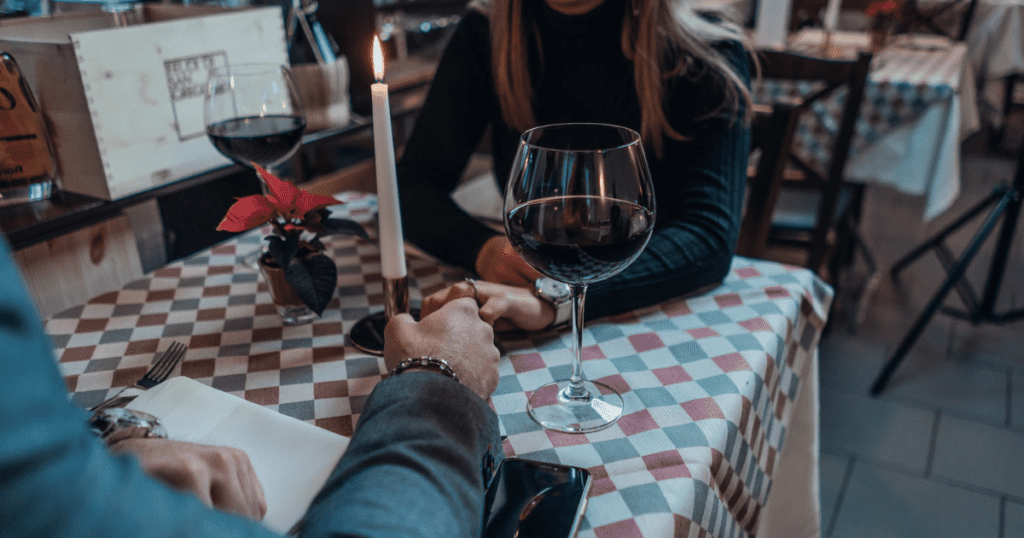 Are you looking for a meaningful relationship but don't want to break the bank? If so, free dating sites may be the perfect solution for you. With so many free dating sites available online, it can be hard to decide which one is right for you and your dating goals. In this blog post, we'll look at the pros and cons of different free dating sites, so you can determine which one is best suited for your dating and relationship needs.
Tinder
Tinder is one of the most popular dating apps on the market, and it has been around since 2012. It's a great way to connect with potential dates, no matter what type of relationship you're looking for. Whether you're looking for a serious relationship, something casual, or marriage, Tinder can help you find what you're looking for.

Tinder has been helping couples meet and form relationships since its inception. It's known as a hookup app, but it can also be used to start meaningful relationships. Many people have started lasting relationships after meeting on Tinder, and some have even gone on to get married.

Despite its reputation as a hookup app, Tinder isn't just for casual dating. You can use the app to find someone for a committed relationship or even marriage. You can also use it to make friends or rekindle a relationship after a breakup or divorce.

Overall, Tinder is an excellent choice for anyone looking for dating and relationships. It has the potential to help you find love and connection whether you're seeking something casual or long-term.
OkCupid
OkCupid is a free dating site that has been around for over a decade and is one of the most popular free sites out there. The dating platform has a simple layout and plenty of features to help you find a match. You can filter your search by location, interests, lifestyle, and more. OkCupid also offers an algorithm-based matching system to help you find compatible matches.

OkCupid is designed to be used by people in all stages of their relationships, whether they're single and looking for love, in a long-term relationship, or married. It also has various categories of users, including those who are recently divorced or going through a breakup. People in serious relationships can also use OkCupid as a way to explore their options without hurting their existing relationship.

OkCupid is easy to use and allows users to set preferences for potential matches. Users can also view who has already liked them and message potential partners directly. Additionally, the site provides compatibility quizzes for couples, allowing them to gain more insight into their relationship.

Overall, OkCupid is a great free option for anyone looking for a relationship, from casual dating to marriage. With its variety of features, it's no wonder why this free dating site is so popular.
Plenty of Fish
Plenty of Fish (POF) is one of the most popular free dating sites out there, with over 150 million registered users. It has a huge user base and offers plenty of options for singles looking for a date.

Plenty of Fish is great for those just starting out in the dating scene or looking to find someone without any long-term commitments. POF has an extensive search and matching feature that makes it easy to find people who share your interests and values. You can also search by age, gender, location, and other criteria to make sure you find someone perfect for you.

For couples looking for something a bit more serious, Plenty of Fish also offers its Relationship Chemistry Predictor which helps match couples with similar interests, values, and personality traits. The site also offers free advice from its blog on topics such as marriage, divorce, breakups, and relationships.

Overall, Plenty of Fish is an ideal choice for singles seeking a casual relationship or for couples looking for something more serious. Whether you're newly single or have been married for years, Plenty of Fish has something to offer everyone!
Hinge
Hinge is a dating app designed for people who are looking for a serious relationship, potentially leading to marriage. It's easy to use and has features to help ensure compatibility between singles. Hinge stands out from other free dating sites by taking a focused approach to the dating process. Hinge uses your Facebook profile information to match you with potential partners, and it also requires you to answer questions about what type of relationship you're looking for.

Hinge's relationship-focused approach makes it a great option for those hoping to get more serious with someone they meet online. Unlike some of the other free dating apps that may be seen as too casual, Hinge is all about helping couples find a long-term relationship. Hinge is also great for those who have just gone through a divorce or a breakup, as it allows you to focus on what you truly want in a partner without feeling the pressure of going on too many dates.

Whether you're single and ready to mingle, or if you're looking for something more serious and meaningful, Hinge can help you find the perfect match. It's free to sign up and use, so give it a try today!
Conclusion
Finding the right dating site can be a challenge, but with the right knowledge and guidance, you can find the one that's perfect for you. Whether you're looking for something casual or more serious, like marriage, there are plenty of free dating sites available to help you find your perfect match. It's important to remember that no matter which site you choose, that relationships can be hard work and sometimes end in a breakup or divorce. However, with the right amount of effort and communication, couples can build strong, lasting relationships even through the challenges that come with dating.