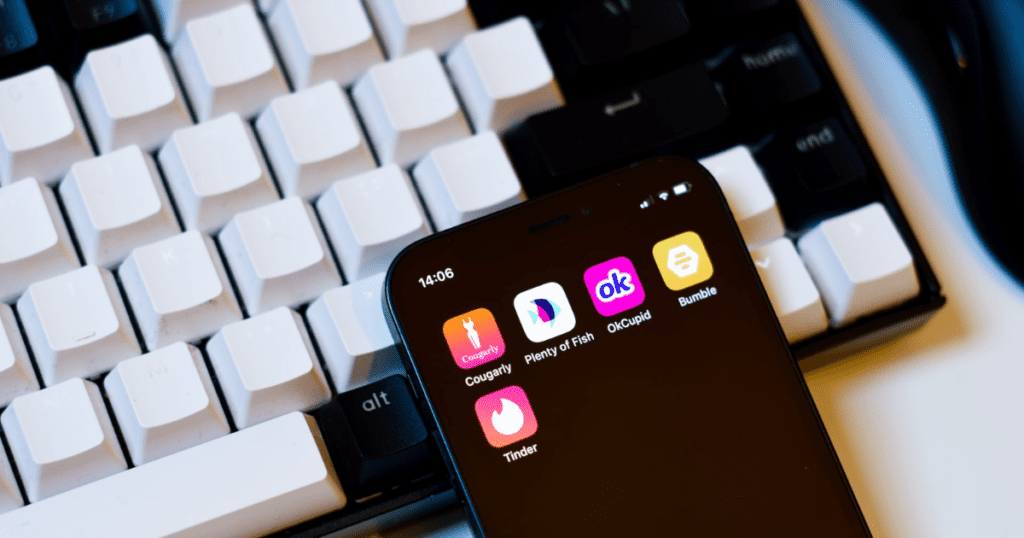 Dating apps have become increasingly popular over the past few years as a way to meet new people and potentially form relationships. They have certainly changed the landscape of modern dating, but are they really worth it? In this blog post, we'll explore the good, bad, and ugly of dating apps and how they impact our relationships. From the potential for real connections to the risk of online predators, there are many factors to consider when deciding if dating apps are right for you.
The Good: You can meet people outside of your social circle
For those who are looking for a new relationship, dating apps can be an invaluable tool to expand your social circle and find potential romantic partners. Whether you're newly single after a breakup or divorce, or you've never been in a serious relationship, dating apps can be a great way to meet people outside of your usual social circles. You can browse through hundreds of profiles, getting to know people from different backgrounds, different cultures, and different interests, all in the comfort of your own home. Dating apps can also be useful for those who are already in a relationship and looking to explore beyond their current partner.

Dating apps give users an unprecedented opportunity to connect with people outside their everyday lives, providing them with a unique chance to meet someone special. With so many potential partners available, you're sure to find someone that fits your desires, whatever they may be. It's also easier than ever to find someone that meets your criteria, whether you're looking for a casual hookup, a long-term commitment, or even marriage. And for those who may be hesitant about using dating apps, there are plenty of safety features designed to keep you safe.

Whether you're looking for love or simply want to explore the dating world, dating apps can offer you the chance to meet people from outside your social circle and start something special.
The Bad: You might not meet the person you're looking for
When it comes to dating apps, it's important to remember that you might not meet the person you're looking for. No matter how great your profile is, or how many matches you have, the potential for a relationship or marriage can be hit and miss. Dating apps are a great way to meet people, but they don't guarantee you'll find the right match.

It's also worth noting that just because someone looks great on paper doesn't mean they'll make a good partner. Online dating can be a great way to build chemistry and get to know someone better before making a commitment, but there's still no guarantee that things will work out in the end. You could spend months chatting and dating, only to break up and feel like you wasted your time. In fact, some studies suggest that the divorce rate is higher among couples who met online than those who met through more traditional means.

Dating apps can be an effective way to get back into the dating scene after a breakup or divorce, but it's important to remember that you might not meet the person you're looking for. Just like any other form of dating, dating apps come with their own risks and rewards.
The Ugly: You might waste a lot of time on bad dates
Unfortunately, it's not always the case that dating apps are worth the effort. Sure, you might be able to meet people you wouldn't have access to in your regular life, but there's a risk that you might spend countless hours on bad dates with the wrong person. It can be disappointing to find out that someone isn't looking for a relationship or worse, just looking to break up with you at any given time.

It's easy to get sucked into the vortex of dating apps, thinking you'll eventually find someone who's marriage material. But be aware: it can take time, money and emotional energy to reach the point of having a successful relationship or marriage with someone you met through a dating app. Not all relationships that start on dating apps will result in a happy ending. It may take several tries before you find someone who is compatible with you and the same goes for divorce and breakups.
So if you're considering joining a dating app, make sure you understand the risks of wasting time and energy on bad dates. The good news is that dating apps can open you up to new possibilities and connections. Just make sure to set realistic expectations and know when it's time to move on.
Conclusion
It can be difficult to decide whether or not to use dating apps to find love. It's important to keep in mind that dating apps can be both a blessing and a curse. If you use them correctly, they can be an excellent tool for expanding your social circle, breaking out of your comfort zone, and meeting someone you may not have had the chance to meet otherwise. However, if used incorrectly or with unrealistic expectations, it could lead to feelings of disappointment or even a breakup. If you are struggling to make the decision, consider reaching out to Coach Brad for some advice and insight. He has years of experience in helping people navigate the dating world and find success in relationships, whether they're dating casually or looking for something more long-term like marriage or a divorce.