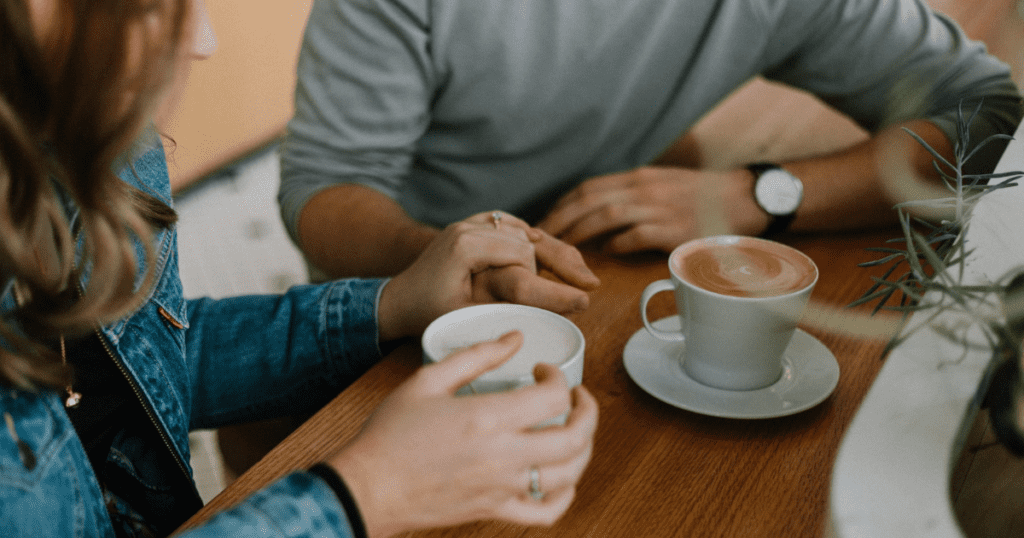 Dating apps have become increasingly popular in recent years as a way to meet potential partners. With the ability to quickly connect with people from all over the world, it can be tempting to think that swiping right is the path to true love and marriage. But is it really worth it? In this blog post, we'll take a look at the pros and cons of using dating apps to explore how they compare to traditional methods of finding a partner.
The Case For: You Can Meet People Outside of Your Normal Social Circles
Online dating can open up a world of possibilities when it comes to meeting new people. Through apps and websites, you can meet potential partners that you would have never been able to encounter in your normal social circle. Whether you're looking for a romantic relationship, a couple to double date with, or even just someone to be friends with, online dating offers many opportunities.

Many people have found long-term relationships or even their spouse through online dating. Some find love without even trying and quickly enter into a committed relationship. Others find a person to date for a while until the relationship naturally ends or morphs into something else. This can be especially beneficial for those who are divorced or coming out of a long-term marriage, as they may not know any single people to date.

It can be difficult to meet potential partners in your everyday life, but online dating makes it easy to meet like-minded people. All you need is a smartphone and an internet connection to open yourself up to the possibilities of a whole new world of dating!
The Case For: You Know What You're Getting Into
When it comes to relationships, knowing what you're getting into can be half the battle. And that's where dating apps come in. On a dating app, potential partners have to fill out a profile that describes who they are and what they are looking for in a relationship. This means that when you start talking with someone, you already know their goals, values, and expectations. It also eliminates a lot of the guesswork that goes into traditional dating – you don't have to spend time trying to figure out if the other person wants to take things slow, if they're interested in marriage, or if they have ever been married before. With dating apps, all this information is right there in front of you. Knowing what you're getting into before getting involved can be invaluable in helping couples form successful and satisfying relationships, as well as avoiding the pitfalls of divorces and breakups. So, if you want to find a great partner that fits your goals and values, dating apps may be the way to go.
The Case Against: You're Not Actually Meeting People
The major downside to using dating apps is that it prevents you from actually meeting people in person. This can be problematic if you are looking for a long-term relationship or marriage. With traditional dating, you get to meet people face-to-face, which allows you to observe their body language, communication style, and other nuances of how they interact with others. This can help you determine if there is any chemistry between you and if the person may be a good fit for a serious relationship.

Furthermore, using dating apps might lead to a lack of commitment or lack of emotional investment in a partner. This is because of the ease and convenience of having a plethora of potential partners at your fingertips without having to actually invest time and energy into getting to know them on a deeper level. Without the need to commit, this could lead to a cycle of serial dating without ever developing a strong relationship with any one person, or worse, result in multiple failed relationships and even divorce.

For those looking for a lasting relationship or marriage, relying on dating apps alone may not be the best way to find true love. The key is to use them in combination with traditional dating, so that you can meet people in person and get to know them beyond what is presented online. Doing so will enable you to build an emotional connection with someone that may be more likely to lead to a successful and lasting couple relationship.
The Case Against: The Quality of People You Meet
One of the biggest concerns about using dating apps is the quality of the people you meet. This is especially true when it comes to trying to find a serious relationship or even a marriage partner. Unfortunately, many people are simply looking for a casual hookup on dating apps rather than a long-term relationship or marriage. This means that if you're looking for something more substantial, you may be disappointed with the results you get from swiping right. Many users also report feeling frustrated by the fact that they often see the same profiles popping up again and again, or that they don't seem to match the types of people they're interested in. In short, it can be difficult to find the right person when using dating apps, and it's important to have realistic expectations about what you can expect. If you're hoping for a successful couple or marriage, you may have better luck meeting someone in real life rather than relying solely on an app.
Conclusion
In the end, it all comes down to personal preference. Dating apps can be an excellent way to meet people outside of your normal social circles and get to know someone before committing to a relationship. For some people, it's a great way to make connections with other singles that could eventually lead to a couple or marriage. On the other hand, dating apps can also be a source of disappointment, due to the quality of people you'll meet and the lack of actually getting out and meeting people face-to-face. So when it comes to deciding if dating apps are worth it, the best thing to do is weigh the pros and cons for yourself and make an informed decision about whether or not this approach to dating is right for you. If you're still unsure about whether or not dating apps are the way to go, why not reach out to one of our relationship coaches here at MatchU? Coach Brad has extensive experience helping singles make meaningful connections, and would be happy to discuss the best ways to find love in the modern dating landscape. Whether it's a couple, a marriage, or just a fling, Coach Brad can provide the advice you need to make an informed decision.